Sparrow Quest
From questden
SparrowQuest tells the story of Daniel Passer, a driving teacher who just got dumped by his girlfirend. One night he meets a weird girl with hair in two tones, who tells him confusing things. And suddenly weird things happen. What is the relevance of the birds? What walls was she talking about? And who is Crow?
SparrowQuest is ongoing at a rather slow pace, probably due to MoonMaster taking his sweet time drawing.
Characters

This article contains spoilers! You were warned.
Daniel Passer / Sparrow
Daniel is a miserable driving teacher and the protagonist of SparrowQuest. He was recently left by his girlfriend Sonja. SInce he met Two-Tones, he is seeing strange things and tries to find out what all these things mean.
Luscinia Kerten / Two Tones / Nightingale
A mysterious girl with strange powers, who calls Daniel Sparrow. She seems to have had a fight with someone she calls 'Crow'.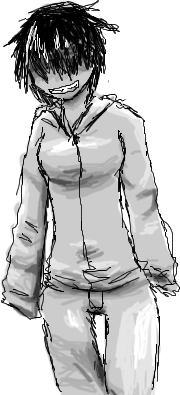 Maja Bubo
Maja Bubo is a geeky young woman and a non-professional game designer. She is also a close friend friend of Daniel. She has shown some weird behaviour not too long ago.
Heading
words
Heading
Words
Heading
Words
Heading
Blah blah blah blah blah blah